Bed and Breakfast - Bed and Breakfast Studio De Zonnevallei
Would you just take away from it and do you love the sea , forest and dunes ? Then a stay in Bed & Breakfast Studio De Zonnevallei is for you ! Whether you are a nature lover or want to go to the beach, then you are at the right place. Trapped between the beach , dunes and woods you will find the ideal location for a midweek , weekend or holiday for one or more weeks .

The studio is situated in a dune valley , barely 250 meters from the sea !

The beautiful dunes in the North Holland Dune Reserve and forests , the sea and the boulevard are a beautiful backdrop for a lovely walk or bike ride ! Bicycle rental is within reach. The sandy beach at Egmond aan Zee is certainly one of the most beautiful beaches in the Netherlands and forms a natural part of the village . The air is pure and the sun often shines.

The cozy studio is equipped with a shower and sink, hair dryer , toilet and kitchen, LED-LCD Full HD Smart Television, radio, and Wireless internet .

Provide breakfast .
The kitchen with refrigerator , microwave , kettle and egg cooker and full service gives you the opportunity to possibly prepare a breakfast or use . Breakfast in the village

Of course you can morning be spoiled with an extensive Dutch breakfast . The choice is yours ! Cooking meals is not possible.

Price studio for a 1 or 2 people per night .

period 2021-2022
including breakfast excluding breakfast
Low Season: januari 1 to april 1 75,00 ¤ 65,00 ¤
HighSeason: april 1 to october 1 85.00 ¤ 75,00 ¤
Low Season: october 1 to Januari 1 75.00 ¤ 65,00 ¤


Above prices do not include tourist tax 1.85 ¤ per person per night and include a mandatory cleaning 25.00 ¤.

dine
Do you want dinner? Then you have a wide choice of the best restaurants in the
village . If required, we can advise you here .

- Free coffee and tea making facilities .
- Includes bed linen and towels .

extra bed
For a child up to 12 years , we propose a guest bed available . We will charge a special price of€ 20.00 per night fee . From 12 years we charge the normal rate . Any type of extra bed is upon request and we will confirm in advance .

The b&b studio is located under the house and is highlighted in red for clarity . - There is a free entrance and complete privacy. You can sit in comfortable chairs outside.

- Free car parking in the driveway of the studio.

Bed & Breakfast Studio De Zonnevallei contemporary comfort and old-fashioned hospitality in perfect harmony !

We await your arrival with pleasure to meet !
Harry and Hetty van Gent .
For more information go to our website click here
Facilities
Baby Cot

Bicycles storage

Central heating

Children's Chair

Contactless stay

Freezer

Heating with stoves

Microwave

Parking provided

Radio

Refrigerator

Safe

Separate toilet

Shower

Television

Terrace with garden furniture

Wheelchair accessible

WiFi
Information neighborhood
Bar
Bicycles rental
Covered swimming pool
Dunes and beach
Entertainment opportunities
Fishing features
Forest
Golf course
Internet opportunities
Manege
Open-air swimming pool
Playing facilities
Restaurant
Rural Area
Safes
Sauna
Self-service laundry
Situated in the village
Solarium
Sports facilities
Supermarket near
Tennis Courts
Water sport possibilities
price per day from
to
€ 75.00
€ 85.00
Availability & Prices
Free
On request
Occupied
Changeover
March 2021
mo
tu
we
th
fr
sa
su
1
2
3
4
5
6
7
8
9
10
11
12
13
14
15
16
17
18
19
20
21
22
23
24
25
26
27
28
29
30
31
April 2021
mo
tu
we
th
fr
sa
su
1
2
3
4
5
6
7
8
9
10
11
12
13
14
15
16
17
18
19
20
21
22
23
24
25
26
27
28
29
30
May 2021
| mo | tu | we | th | fr | sa | su |
| --- | --- | --- | --- | --- | --- | --- |
| | | | | | 1 | 2 |
| 3 | 4 | 5 | 6 | 7 | 8 | 9 |
| 10 | 11 | 12 | 13 | 14 | 15 | 16 |
| 17 | 18 | 19 | 20 | 21 | 22 | 23 |
| 24 | 25 | 26 | 27 | 28 | 29 | 30 |
| 31 | | | | | | |
June 2021
mo
tu
we
th
fr
sa
su
1
2
3
4
5
6
7
8
9
10
11
12
13
14
15
16
17
18
19
20
21
22
23
24
25
26
27
28
29
30
July 2021
mo
tu
we
th
fr
sa
su
1
2
3
4
5
6
7
8
9
10
11
12
13
14
15
16
17
18
19
20
21
22
23
24
25
26
27
28
29
30
31
August 2021
| mo | tu | we | th | fr | sa | su |
| --- | --- | --- | --- | --- | --- | --- |
| | | | | | | 1 |
| 2 | 3 | 4 | 5 | 6 | 7 | 8 |
| 9 | 10 | 11 | 12 | 13 | 14 | 15 |
| 16 | 17 | 18 | 19 | 20 | 21 | 22 |
| 23 | 24 | 25 | 26 | 27 | 28 | 29 |
| 30 | 31 | | | | | |
September 2021
mo
tu
we
th
fr
sa
su
1
2
3
4
5
6
7
8
9
10
11
12
13
14
15
16
17
18
19
20
21
22
23
24
25
26
27
28
29
30
October 2021
mo
tu
we
th
fr
sa
su
1
2
3
4
5
6
7
8
9
10
11
12
13
14
15
16
17
18
19
20
21
22
23
24
25
26
27
28
29
30
31
November 2021
mo
tu
we
th
fr
sa
su
1
2
3
4
5
6
7
8
9
10
11
12
13
14
15
16
17
18
19
20
21
22
23
24
25
26
27
28
29
30
December 2021
mo
tu
we
th
fr
sa
su
1
2
3
4
5
6
7
8
9
10
11
12
13
14
15
16
17
18
19
20
21
22
23
24
25
26
27
28
29
30
31
January 2022
| mo | tu | we | th | fr | sa | su |
| --- | --- | --- | --- | --- | --- | --- |
| | | | | | 1 | 2 |
| 3 | 4 | 5 | 6 | 7 | 8 | 9 |
| 10 | 11 | 12 | 13 | 14 | 15 | 16 |
| 17 | 18 | 19 | 20 | 21 | 22 | 23 |
| 24 | 25 | 26 | 27 | 28 | 29 | 30 |
| 31 | | | | | | |
February 2022
mo
tu
we
th
fr
sa
su
1
2
3
4
5
6
7
8
9
10
11
12
13
14
15
16
17
18
19
20
21
22
23
24
25
26
27
28
March 2022
mo
tu
we
th
fr
sa
su
1
2
3
4
5
6
7
8
9
10
11
12
13
14
15
16
17
18
19
20
21
22
23
24
25
26
27
28
29
30
31
April 2022
mo
tu
we
th
fr
sa
su
1
2
3
4
5
6
7
8
9
10
11
12
13
14
15
16
17
18
19
20
21
22
23
24
25
26
27
28
29
30
Previous
Next
Rental rates
Periode
Minimum price
Weekly
Midweek
Weekend
Per night
1 Mar 2021 - 1 Oct 2021


2 nights minimum stay




Changeover days: alle dagen

€ 170.00


for 7 nights

€ 85.00


for 1 night

1 Oct 2021 - 1 Jan 2022


2 nights minimum stay




Changeover days: alle dagen

€ 150.00


for 7 nights

€ 75.00


for 1 night
Additional costs
: € 25.00 Per stay
Pay when booking | Mandatory

: € 1.85 Per person per night
Pay when booking | Mandatory

Is this not quite what you were looking for? Other visitors that were interested in Bed and Breakfast Studio De Zonnevallei also viewed:
Owner
Harry van Gent
Member since 18 August 2013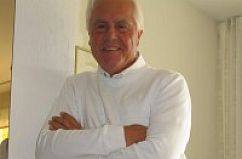 Speaks:



Quotation / Reservation
From€ 150.00per 2 nights