Bed and Breakfast - Thalassa
Apartment on the first floor
Sleeping room: two comfortable beds (90x200 cm), two wardrobes, a sidetable
Bathroom: shower, sink and toilet
Livingroom: kitchenette (fridge, water boiler, coffeemaker, microwave), table with matching chairs, two armchairs for watching television
Free Wifi and parking
For more information go to our website click here
Facilities
Central heating
Freezer
Microwave
Parking provided
Radio
Refrigerator
Separate toilet
Shower
Television
WiFi
Information neighborhood
Bicycles rental
Covered swimming pool
Dunes and beach
Entertainment opportunities
Fishing features
Forest
Golf course
Internet opportunities
Manege
Playing facilities
Restaurant
Rural Area
Sauna
Situated in the city
Supermarket near
Water sport possibilities
price per day from
to
€ 60.00
€ 69.00
Availability & Prices
Select the start date and end date in the calendar
Free
On request
Occupied
Changeover
March 2019
mo
tu
we
th
fr
sa
su
1
2
3
4
5
6
7
8
9
10
11
12
13
14
15
16
17
18
19
20
21
22
23
24
25
26
27
28
29
30
31
April 2019
mo
tu
we
th
fr
sa
su
1
2
3
4
5
6
7
8
9
10
11
12
13
14
15
16
17
18
19
20
21
22
23
24
25
26
27
28
29
30
May 2019
mo
tu
we
th
fr
sa
su
1
2
3
4
5
6
7
8
9
10
11
12
13
14
15
16
17
18
19
20
21
22
23
24
25
26
27
28
29
30
31
June 2019
mo
tu
we
th
fr
sa
su
1
2
3
4
5
6
7
8
9
10
11
12
13
14
15
16
17
18
19
20
21
22
23
24
25
26
27
28
29
30
July 2019
mo
tu
we
th
fr
sa
su
1
2
3
4
5
6
7
8
9
10
11
12
13
14
15
16
17
18
19
20
21
22
23
24
25
26
27
28
29
30
31
August 2019
mo
tu
we
th
fr
sa
su
1
2
3
4
5
6
7
8
9
10
11
12
13
14
15
16
17
18
19
20
21
22
23
24
25
26
27
28
29
30
31
September 2019
| mo | tu | we | th | fr | sa | su |
| --- | --- | --- | --- | --- | --- | --- |
| | | | | | | 1 |
| 2 | 3 | 4 | 5 | 6 | 7 | 8 |
| 9 | 10 | 11 | 12 | 13 | 14 | 15 |
| 16 | 17 | 18 | 19 | 20 | 21 | 22 |
| 23 | 24 | 25 | 26 | 27 | 28 | 29 |
| 30 | | | | | | |
October 2019
mo
tu
we
th
fr
sa
su
1
2
3
4
5
6
7
8
9
10
11
12
13
14
15
16
17
18
19
20
21
22
23
24
25
26
27
28
29
30
31
November 2019
mo
tu
we
th
fr
sa
su
1
2
3
4
5
6
7
8
9
10
11
12
13
14
15
16
17
18
19
20
21
22
23
24
25
26
27
28
29
30
December 2019
| mo | tu | we | th | fr | sa | su |
| --- | --- | --- | --- | --- | --- | --- |
| | | | | | | 1 |
| 2 | 3 | 4 | 5 | 6 | 7 | 8 |
| 9 | 10 | 11 | 12 | 13 | 14 | 15 |
| 16 | 17 | 18 | 19 | 20 | 21 | 22 |
| 23 | 24 | 25 | 26 | 27 | 28 | 29 |
| 30 | 31 | | | | | |
January 2020
mo
tu
we
th
fr
sa
su
1
2
3
4
5
6
7
8
9
10
11
12
13
14
15
16
17
18
19
20
21
22
23
24
25
26
27
28
29
30
31
February 2020
mo
tu
we
th
fr
sa
su
1
2
3
4
5
6
7
8
9
10
11
12
13
14
15
16
17
18
19
20
21
22
23
24
25
26
27
28
29
March 2020
| mo | tu | we | th | fr | sa | su |
| --- | --- | --- | --- | --- | --- | --- |
| | | | | | | 1 |
| 2 | 3 | 4 | 5 | 6 | 7 | 8 |
| 9 | 10 | 11 | 12 | 13 | 14 | 15 |
| 16 | 17 | 18 | 19 | 20 | 21 | 22 |
| 23 | 24 | 25 | 26 | 27 | 28 | 29 |
| 30 | 31 | | | | | |
April 2020
mo
tu
we
th
fr
sa
su
1
2
3
4
5
6
7
8
9
10
11
12
13
14
15
16
17
18
19
20
21
22
23
24
25
26
27
28
29
30
Previous
Next
Owner
Coby Voorneveld-Krook
Member since 10 July 2018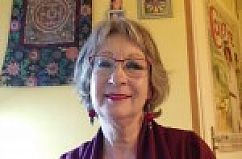 Mijn naam is Coby, ik ben al een tijdje met pensioen en vind het leuk om gasten te ontvangen. Vorig voorjaar heb ik de bovenverdieping van mijn huis ingericht als Bed & Breakfast. De begane grond is mijn domein.
Ik woon tien jaar in Vlissingen en heb in die tijd de stad steeds aantrekkelijker zien worden. Het strand ligt op minder dan 10 minuten fietsen van mijn huis. Zeeland is een heerlijke fietsprovincie; BelgiŰ en Zeeuws Vlaanderen zijn makkelijk te bereiken via de Westerscheldetunnel.

Ik heb een kat, Max en een hond, Diva, die graag met je wil kennismaken; een aai wordt zeer gewaardeerd.

En ik zal je graag verwelkomen in "Thalassa" (zee).
---
Speaks:




Quotation / Reservation
1. Select the start date of your holiday on the calendar.
2. Select the ending date of your holiday on the calendar.
3. Ask your question.