Bed and Breakfast - De Appelgaard
Automatic translation
Pension "The Appelgaard" Lovely stay in the middle of a 100 year old orchard. At the River Lek, hidden behind the dam and near the historic old town of Culemborg, located bed and breakfast Pension "The Appelgaard". The ground floor guest rooms are located in the former cow barn, which was completely renovated and now has five comfortable rooms houses. A Betuws-farm breakfast with local produce, bread, fruit from the orchard and farm-fresh eggs complete your stay
For more information go to our website click here
Facilities
Baby Cot
Bicycles storage
CD Player
Central heating
Children's Chair
Clothes dryer
DVD Player
Freezer
Jacuzzi
Microwave
Parking provided
Pets allowed
Radio
Refrigerator
Separate toilet
Shower
Television
Terrace with garden furniture
Washing Machine
Wheelchair accessible
WiFi
Information neighborhood
Bicycles rental
Fishing features
Internet opportunities
Open-air swimming pool
Playing facilities
Rural Area
Water sport possibilities
price per day from
to
€ 66.00
Availability & Prices
Select the start date and end date in the calendar
Free
On request
Occupied
Changeover
August 2019
mo
tu
we
th
fr
sa
su
1
2
3
4
5
6
7
8
9
10
11
12
13
14
15
16
17
18
19
20
21
22
23
24
25
26
27
28
29
30
31
September 2019
| mo | tu | we | th | fr | sa | su |
| --- | --- | --- | --- | --- | --- | --- |
| | | | | | | 1 |
| 2 | 3 | 4 | 5 | 6 | 7 | 8 |
| 9 | 10 | 11 | 12 | 13 | 14 | 15 |
| 16 | 17 | 18 | 19 | 20 | 21 | 22 |
| 23 | 24 | 25 | 26 | 27 | 28 | 29 |
| 30 | | | | | | |
October 2019
mo
tu
we
th
fr
sa
su
1
2
3
4
5
6
7
8
9
10
11
12
13
14
15
16
17
18
19
20
21
22
23
24
25
26
27
28
29
30
31
November 2019
mo
tu
we
th
fr
sa
su
1
2
3
4
5
6
7
8
9
10
11
12
13
14
15
16
17
18
19
20
21
22
23
24
25
26
27
28
29
30
December 2019
| mo | tu | we | th | fr | sa | su |
| --- | --- | --- | --- | --- | --- | --- |
| | | | | | | 1 |
| 2 | 3 | 4 | 5 | 6 | 7 | 8 |
| 9 | 10 | 11 | 12 | 13 | 14 | 15 |
| 16 | 17 | 18 | 19 | 20 | 21 | 22 |
| 23 | 24 | 25 | 26 | 27 | 28 | 29 |
| 30 | 31 | | | | | |
January 2020
mo
tu
we
th
fr
sa
su
1
2
3
4
5
6
7
8
9
10
11
12
13
14
15
16
17
18
19
20
21
22
23
24
25
26
27
28
29
30
31
February 2020
mo
tu
we
th
fr
sa
su
1
2
3
4
5
6
7
8
9
10
11
12
13
14
15
16
17
18
19
20
21
22
23
24
25
26
27
28
29
March 2020
| mo | tu | we | th | fr | sa | su |
| --- | --- | --- | --- | --- | --- | --- |
| | | | | | | 1 |
| 2 | 3 | 4 | 5 | 6 | 7 | 8 |
| 9 | 10 | 11 | 12 | 13 | 14 | 15 |
| 16 | 17 | 18 | 19 | 20 | 21 | 22 |
| 23 | 24 | 25 | 26 | 27 | 28 | 29 |
| 30 | 31 | | | | | |
April 2020
mo
tu
we
th
fr
sa
su
1
2
3
4
5
6
7
8
9
10
11
12
13
14
15
16
17
18
19
20
21
22
23
24
25
26
27
28
29
30
May 2020
mo
tu
we
th
fr
sa
su
1
2
3
4
5
6
7
8
9
10
11
12
13
14
15
16
17
18
19
20
21
22
23
24
25
26
27
28
29
30
31
June 2020
mo
tu
we
th
fr
sa
su
1
2
3
4
5
6
7
8
9
10
11
12
13
14
15
16
17
18
19
20
21
22
23
24
25
26
27
28
29
30
July 2020
mo
tu
we
th
fr
sa
su
1
2
3
4
5
6
7
8
9
10
11
12
13
14
15
16
17
18
19
20
21
22
23
24
25
26
27
28
29
30
31
August 2020
| mo | tu | we | th | fr | sa | su |
| --- | --- | --- | --- | --- | --- | --- |
| | | | | | 1 | 2 |
| 3 | 4 | 5 | 6 | 7 | 8 | 9 |
| 10 | 11 | 12 | 13 | 14 | 15 | 16 |
| 17 | 18 | 19 | 20 | 21 | 22 | 23 |
| 24 | 25 | 26 | 27 | 28 | 29 | 30 |
| 31 | | | | | | |
September 2020
mo
tu
we
th
fr
sa
su
1
2
3
4
5
6
7
8
9
10
11
12
13
14
15
16
17
18
19
20
21
22
23
24
25
26
27
28
29
30
Previous
Next
Owner
Pension 'De Appelgaard'
Member since 31 March 2011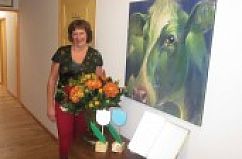 Ik ben Eveline van den Bogaard en run sinds 1987 mijn eigen Bed and Breakfast. Ik vind het heel leuk om te doen en om mijn gasten het ultieme weekendje of weekje weg gevoel te geven.
Ze te verwennen met eigen gemaakte jam en ons eigen biologische appelsap.
De ligging van mijn B&B maakt dit tot een unieke plek om tot rust te komen alleen of in gezelschap van je beste vrienden en familie.

Ik heb 25 september de eerste prijs voor de beste Bed and Breakfast van Nederland mogen ontvangen in de categorie 2 tulpen gekregen.

---
Speaks:



Quotation / Reservation
1. Select the start date of your holiday on the calendar.
2. Select the ending date of your holiday on the calendar.
3. Ask your question.